All your pieces are white and it's impossible to identify the black pieces?
Problem​
Do you see all pieces colored white? Something like any of the below pictures?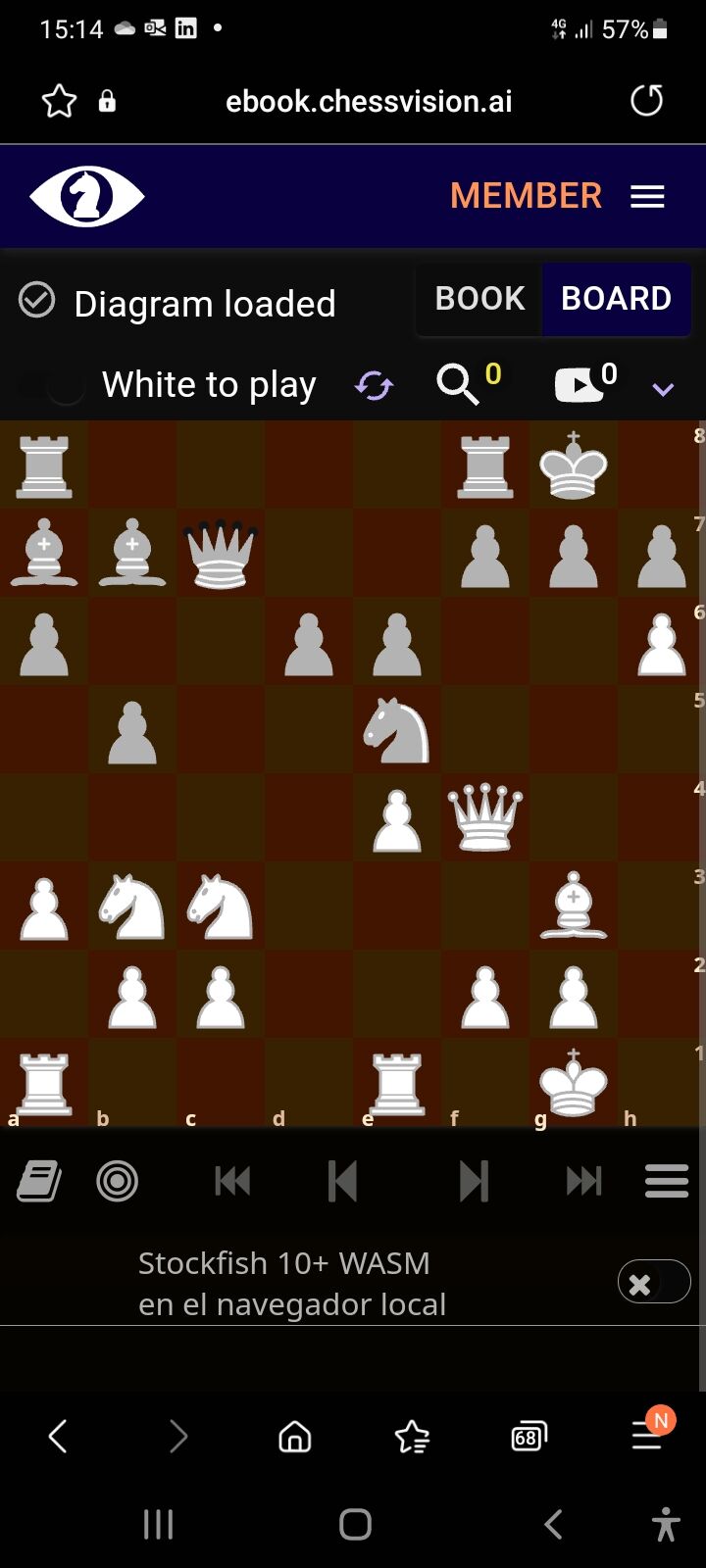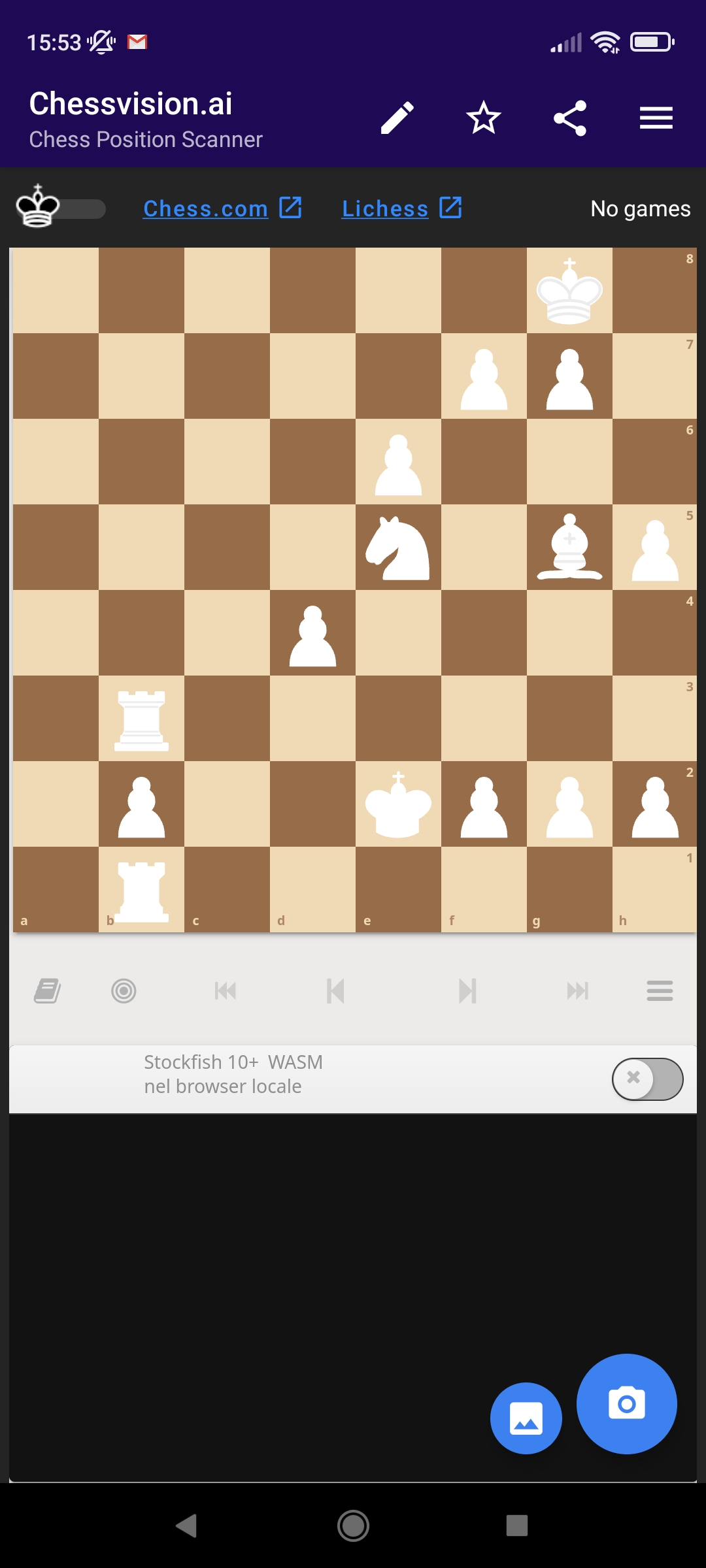 Cause​
If you do, then most likely you use a mobile Android device with a Dark mode enabled in your System. The Dark mode is affecting the look of the pieces and "colorize" Black pieces in white color by drawing on top of our app.
Solution​
The solution is to either:
Disable the Dark mode in your System Settings completely
If your system allows it, disable the Dark mode in your System Settings only for the Chessvision.ai app.
For example, in certain Xiaomi Android devices, you can disable the Dark mode for Chessvision.ai app by performing the below steps:
Open System Settings
Search for "Dark mode" in Settings
Select "More dark mode options" and all the apps will be shown which have dark mode enabled
Turn off the dark mode for Chessvision.ai
For other devices the process should be similar.
Related info​
Sources​